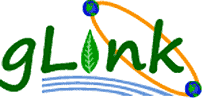 gLINK Project
Sustainable Green Economies through Learning, Innovation, Networking and Knowledge Exchange
Erasmus Mundus Programme
Email:
glink.edu@gmail.com
English
Central European Time (CET)


Scholarships
gLINK is an Erasmus Mundus Action 2 project (with financial support granted by the European Commission). The partnership is composed of 9 European HEIs and 9 HEIs from Asian countries. The project aims to deliver education, training, research experience and cross-fertilisation of ideas in a number of thematic areas. A number of scholarships will be available to the talented students and staff.
General information

Downloads
Check out the latest documents of the GLINK Project:

Sign in
Easy access to your personal account.
Please authenticate with your username and password.